Axion Defense
A downloadable game for Windows, macOS, and Linux
Axion Defense is a single player, tower defense game that its sole purpose is to defend your base from various powerful enemies using various weapons such as lasers, missile launchers and turrets with more helpful (or unhelpful depending on the situation) weapons to be given in the near future.

They are a wide varieties of enemies you would have to defend, some can be kill with just one shot while others may take a bit more than power to finally kill the enemy. Please note that all enemies give you various amounts of currency (called parsec with a symbol "₽") that have a value ranging from value of ₽10 to a value of ₽5000. Please watch the corresponding chart below for more details.
| | | | |
| --- | --- | --- | --- |
| Enemies | Colour | Health | Value |
| Simple | Amaranth | 100 | ₽50 |
| Super Simple | Magenta | 50 | ₽10 |
| Fast | Maroon | 50 | ₽25 |
| Very Fast | Islamic Green | 25 | ₽10 |
| Though | Amber | 200 | ₽150 |
| Very Though | Royal Blue | 400 | ₽1000 |
| Boss Stage | White | 2000 | ₽5000 |
The bigger the health, the higher the value of parsec you will received to purchase and upgrade your weapons at your arsenal plus if you ever feel of running out of parsec, you can simply sell your weapons by right clicking on it and click "Sell". Is that easy!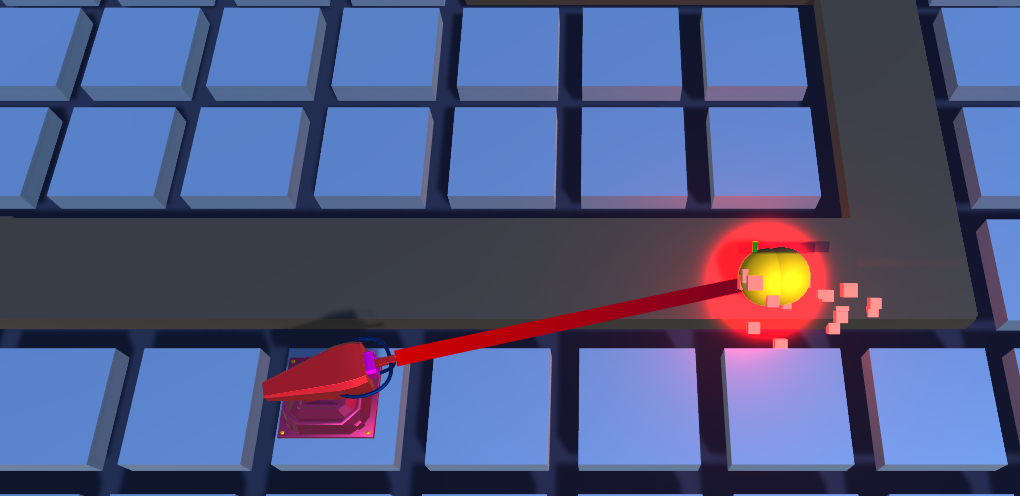 Axion Defense consisted of 40 initial levels with more levels coming soon as well as newer and improved weapons so stay tune to the devlogs for more information!
The best part about it is that Axion Defense is and will always be available FREE OF CHARGE AND COMPLETELY DRM FREE which mean that the game, once download, is completely FREE to do whatever you want with it as long as you agree NOT to sell our game to anyone other than that, I really hope that you will enjoy our first ever game being released from Lyndon Street Gaming!
Download
Click download now to get access to the following files:
axion-defense-win-32.zip
54 MB
axion-defense-win-64.zip
56 MB
axion-defense-osx.zip
59 MB
axion-defense-linux-universal.zip
71 MB